About Our Company
When we talk about machinery components, there are hundreds of providers out there. But do you really think you can buy these goods from anyone? Dont you wish there was a certified buyer for such goods? Well, Manucho Machines Pvt. Ltd. is here to help you out. A renowned Manufacturer, Supplier and Exporter based in Bengaluru, Karnataka, our establishment is providing a modern day range of machinery components, which have the best of features and are acknowledged for their unmatched quality. Working under the guidance of our mentors Mr. B. S. Satyaprasad & Mr. Sriram Varadarajan since our inception in 1995, their experience and knowledge in this field has motivated us to design and fabricated a 5-star rated product. We have a wide array of goods to offer which include Aircraft Components, CNC Turned Components, CNC Precision Components, Non Ferrous Machine Components, etc. While the machines come with a user-friendly interface, the spares have the fantastic ability of taking on great deals of heat and pressure with ease.

Infrastructure & Manufacturing Facilities

Infrastructure has always played a crucial part in our business. While the production unit does a fantastic job on its own, there are other division to without which we are incomplete. Segregated into various units, the infrastructural facility holds all essential spheres from packaging, quality testing, and even warehousing and transportation. Each of these divisions hold modern day tools (harnessed with cutting-edge technology), which allows them to function in a flawless manner at all times. We hold a fantastic array of machinery components which aid us in a smooth and unflawed running of the production process. Regularly tuned and maintained, these components would keep delivering you with promising results.

We have got a well conditioned Vertical Machining unit in our facility to manufacture the quality products. Our manufacturing facility also have well maintained lathe machine for continuous production process. Below listed are the machines installed in our infrastructure:


Takiswa TW-20
Lokesh Tl-20
Daewoo Puma 6s
Dahlih Mcv-1020
Lokesh Vml-800
Makino F3
Hmt Radial Drill M/C

Our Advantages

Creating a benchmark in the industry through our competitive product line, the few points which give us advantage are-

High quality products
Timely delivery
Ethical business practices
Competitive pricing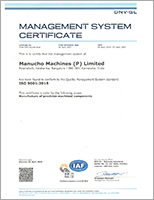 Read More